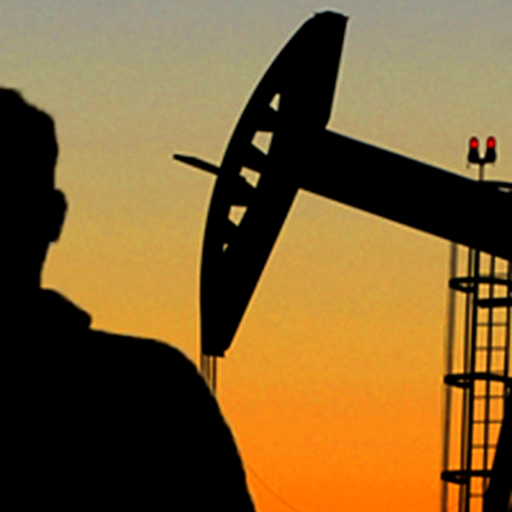 Headquarters Help Page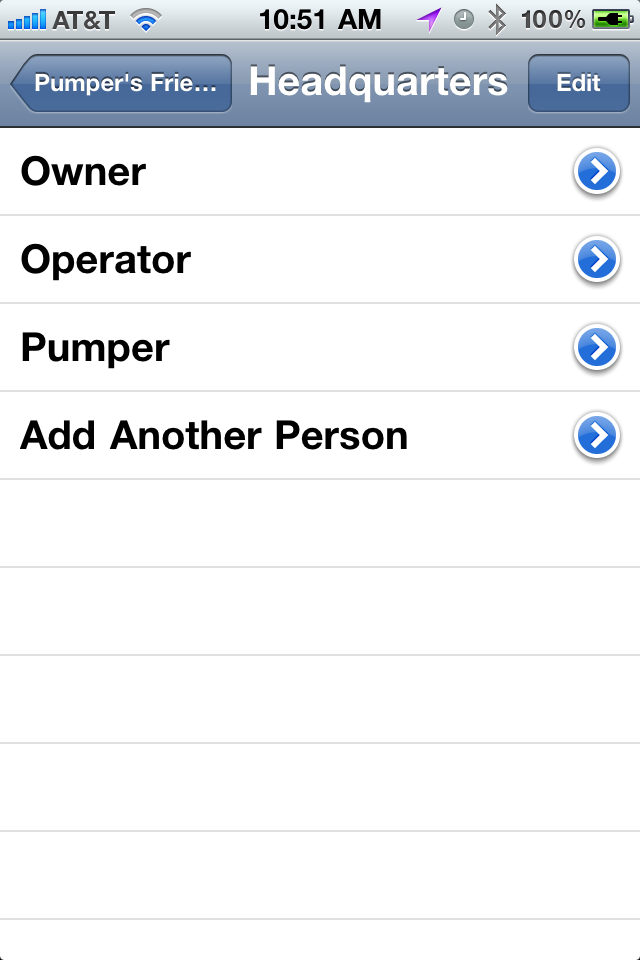 Contact List
The main list is a place where you can easily access contacts that you routinely use when in the field. By touching the name (not the arrow) of the person you wish to contact, you can get detailed contact information.
The page also allows you to add another contact by touching the "Add Another Person" option. By touching the arrow on the right, you will be taken to a screen that allows you to change the selected contact information. The "Edit" button on the top right allow you to remove a selected contact from the list.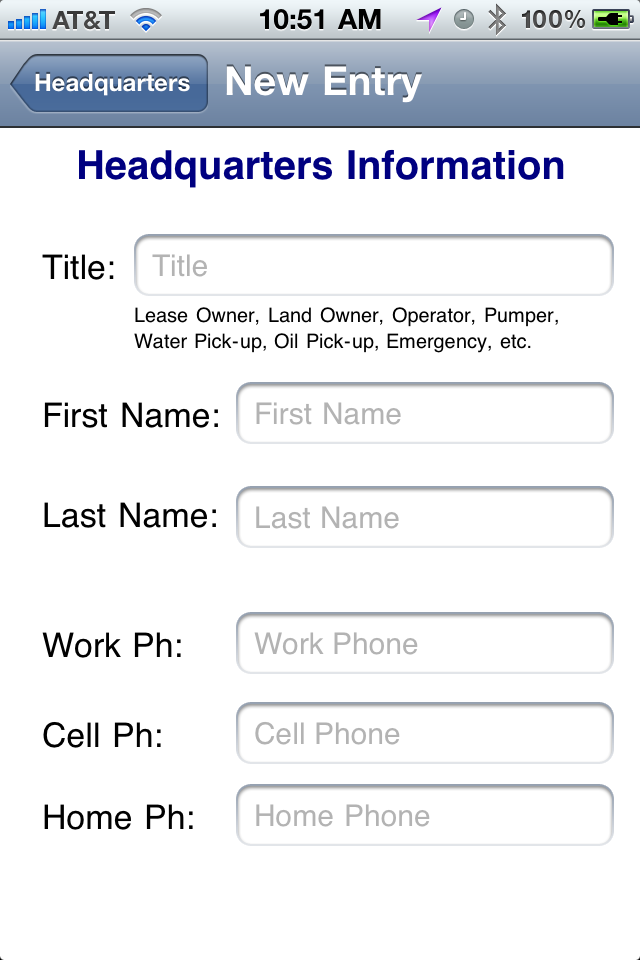 Setup & Information Screen
The "Setup" and "Information" screens are identical and allow you to create a new contact or edit an existing contact.