Lease Help Page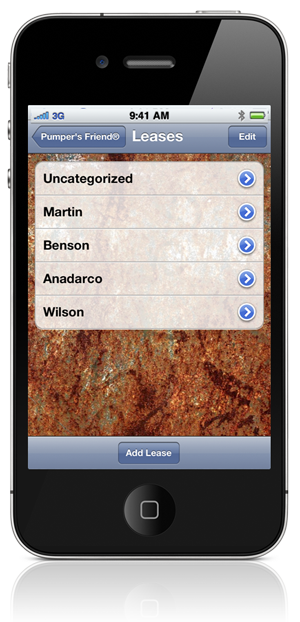 Lease List
The lease list is where you keep track of the leases you manage. Each lease is listed by name and additional leases can be added by selecting the "Add Lease" option.
By selcting the "arrow" button, you can update the information for an individual tank. If you select the "Edit" button in the upper right, you can delete or remove a tank from the list, or you can rearrange the list by using the control on the right side of each row.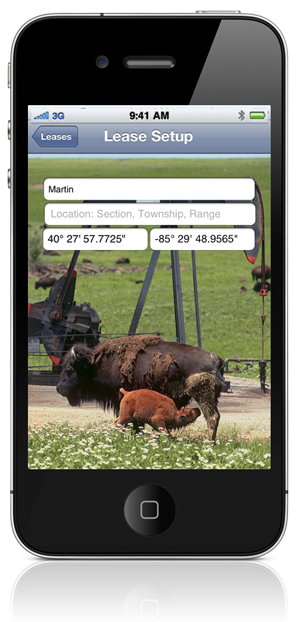 Add & Update Lease Information
If you select the "add lease" or the "arrow" button beside a lease name, the setup screen is displayed. This screen allows you to add or modify lease information.
The name field is always required, and the latitude and longitude are automatically filled in with the current location.