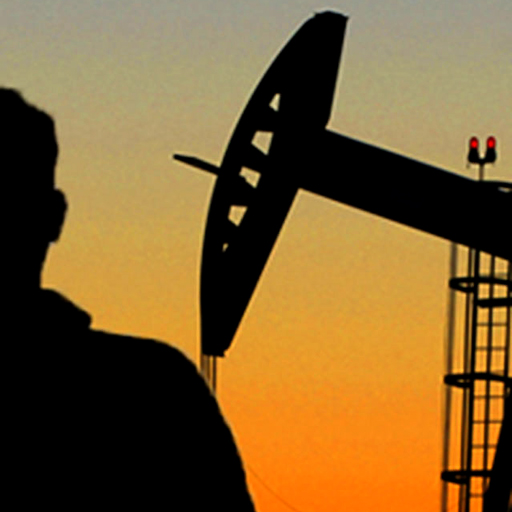 Notes Help Page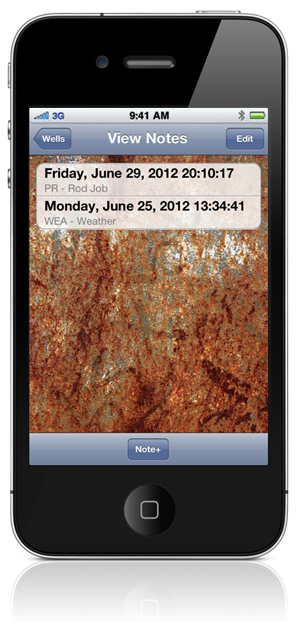 Notes List
Notes are used to add pumper's comments to tanks and wells, and appear on the reports that are emailed back to the office. On the Notes List screen you can view all notes attached to a well or tank, organized by date. At the bottom of the page is a "Notes+" button, which allows you to add a new note to the list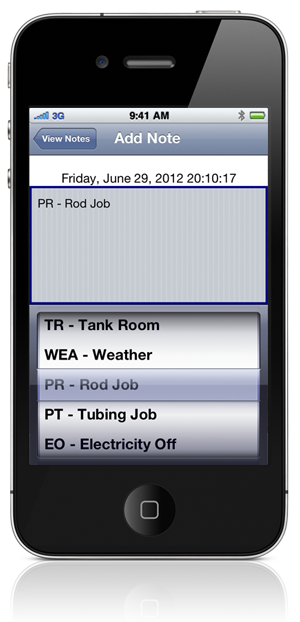 Note Information
Many notes are simple, short notations, and the Add Note page allows you to easily select common comments from the "picker" control by moving the desired short comment under the transparent window.
More text can be added if desired.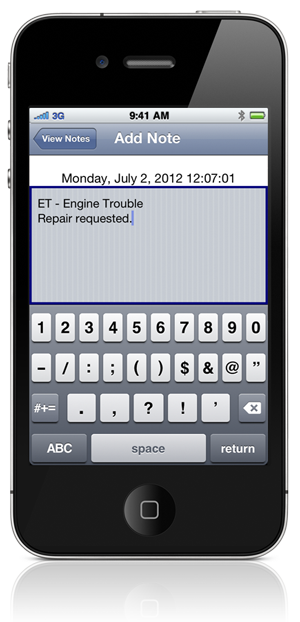 Additional Text
Tap on the text area, and the virtual keyboard will appear. Enter the additional text, and when finished touch the "View Notes" button on the top to return to the Notes List screen. Your note will be saved and appear on the list.